DenTrust Plus: Autisticare Partners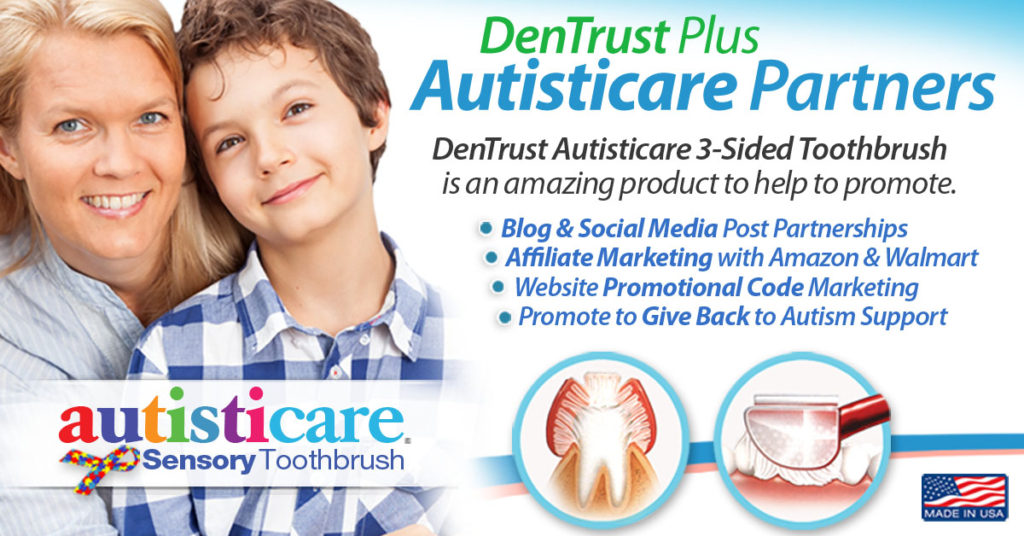 Cross-promotion is a partnership where businesses join forces to engage in joint promotion. Partners benefit from more exposure to a new or expanded audience and the association with another trusted brand. Cost effectively building brand loyalty.
Blogs and Social media platforms afford unique opportunities for engagement. Effectively cross-promoting gives you cost effective results and engages more potential new customers.
Promotional Codes in your web marketing strategy is a great way to boost sales and create new customers by incentizing intial trial sales. There are many reasons to adopt promo codes for your product: Building new customer traffic, increase sales and enhance customer loyalty.

Win-win relationships
Both parties benefit from the cross-promotion efforts. For example, a blogger can benefit from fresh content, while the partner gains in exposure to a wider audience. Or, two businesses selling related, but non-competitive products can both bring in more sales by reaching overlapping audiences.
Cost-effectiveness
Cross-promotion can be an affordable way for businesses to gain more traction, as it usually requires less financial investment than traditional marketing methods. For example, the costs of joint advertisements can be shared between parties. In some cases, there's really no additional cost at all!

Brand equity boost
By partnering with bigger names or well-known brands, you associate your brand with theirs, absorbing some of their reputation and increasing your own brand equity.

Increased brand reach
Whether it's expanding into new territories or doubling down within a focused niche, cross-promotion gets your products in front of more potential customers than you'd probably reach on your own.


SEO benefits
Backlinks and traffic from your partners' sites and social media posts can have a positive impact on your search engine ranking, especially if you partner with more prominent businesses.

Memorability
If your market is particularly saturated, unique cross-promotion deals can help you cut through the noise and get the attention of potential customers.